Apply Views and View Filters
Summary: This article discusses how to apply views, apply view filters, and adjust related user settings for list views.
Applying Views and View Filters
Open up the options menu on the view card. You can select to either apply a view or apply only the filters associated with the view.
Apply View changes the list view to match the whole view, targeting filters, columns, the rows per page, and other settings.
Apply Filters Only updates applied filters to match the selected view's filters. If the view has no associated filters, this option removes the currently applied filters.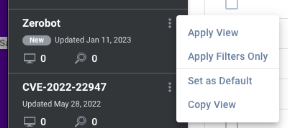 Changing the Default View Card Click Behavior
If you click the view card, the system will either display the entire view or only the associated filters. By default, clicking the card applies just the associated filters.
If you want to change the default behavior, go to the User Settings page.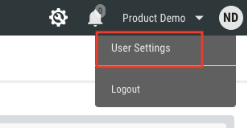 Then go to List View Configurations. From there, you can change the default click behavior from Apply filters only to Apply the entire view.