Creating a Network
Summary: How to create a network in Ivanti Neurons.
You must have the IAM privilege Network Control to create a network.
To create a new network, navigate to the Organize > Networks page.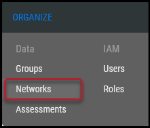 On the Networks page, click the Create button at the top of the page.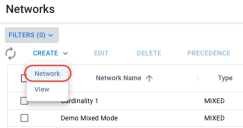 Enter the network name, select the network type (IP Address, Hostname, or Mixed) from the drop-down menu, and click Submit.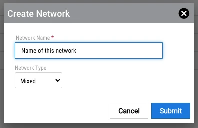 Users must specify a network when they manually upload scan files into Ivanti Neurons.