Editing an Assessment
Summary: How to edit an assessment in Ivanti Neurons.
To edit an assessment, navigate to the Organize > Assessments page.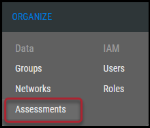 Select the assessment you want to edit by clicking the check box in the page's first column.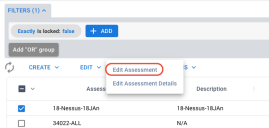 Click the More button.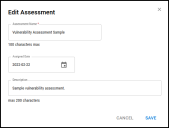 In the More drop-down menu, click Edit Assessment.
In the Edit Assessment window, you can modify the Assessment Name, Assigned Date, and Description.
Once you complete your edits, click Save. This action updates the assessment.