Giving a User the Read Only Role
Summary: How to give a user the Read Only role in Ivanti Neurons.
Users with the Read Only role can view information in Ivanti Neurons but are unable to make changes to the platform, including taking on vulnerability assignments. The Read Only role is useful for providing auditors or third parties access to the platform without providing the ability to modify or export platform data.
 To give a user the Read Only role, navigate to the Organize > Users page.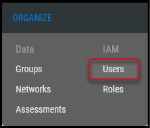 Select the user to receive the Read Only role by clicking their user card. This also opens the User Detail pane.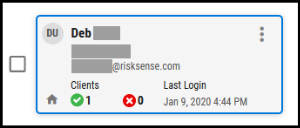 In the Client Details section, click the Add Role button.

In the Add Client Role to User window, select the client to make this user Read Only on using the Client drop-down menu.

In the Role drop-down menu, select Read Only.

Add an expiration date for the role, if required. Once complete, click Submit.

The user is now read only on the specified client. To give this user the Read Only role on other clients, repeat these steps for each client.