Greenbone OpenVAS Data Export Guide
Summary: How to export data from OpenVAS for ingestion in Ivanti Neurons.
Overview
The Greenbone Networks web user interface and the OpenVAS vulnerability assessment system provide a framework to scan and report on your systems' vulnerabilities. Ivanti Neurons supports OpenVAS scan results exported as an .XML file.
Exporting OpenVAS Data to a File
To save OpenVAS data to a file that you can upload to the Ivanti Neurons platform, open the OpenVAS client and confirm that a scan has been completed.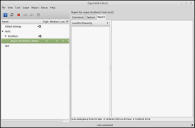 Select the scan to export.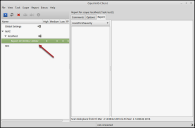 From the main navigation menu, select Reports > Export.
In the Export Report dialog box, select the Save location. Then, select XML from the Report file format drop-down list and specify the name of the report.

Click OK to save the report in XML format. The file is now ready to upload to Ivanti Neurons.