Navigation Menu: Overview
Summary: A high-level overview of the navigation menu in Ivanti Neurons for RBVM/ASOC.
The Ivanti Neurons for RBVM/ASOC navigation bar is organized to make it easier to navigate the Neurons for RBVM/ASOC platform. Details regarding the navigation bar and menus are provided below.

Home Button: By default, clicking the Home button to the right of the Neurons for RBVM/ASOC logo takes you to the Executive Dashboard. The Home button can be configured to a different page by setting a different landing page in User Settings.
Dashboards: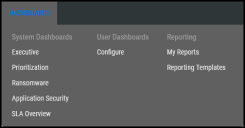 Organize: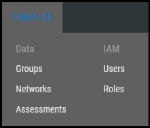 Manage: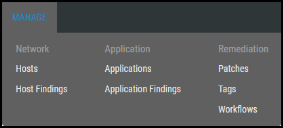 Automate: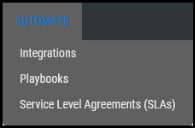 Vulnerability KB (if available):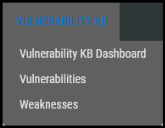 SRS (if available):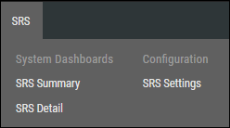 Configuration: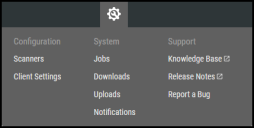 Alerts: By default, only the Alert (

)icon is visible. When the platform is processing data, the associated icon (jobs, upload, download) appears in the navigation bar. For more information about the data processing icons, see Data Processing Status Icons.

Client Name: For organizations with multiple business units, clicking the Client Name allows you to search for or change clients via the Multi-Client Dashboard.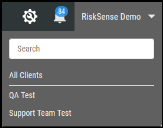 User Initials: Click your initials in the upper-right-hand corner of the page to access the User Settings page and the Logout option.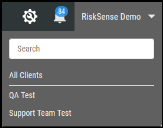 Hovering your cursor over your initials displays your name, client ID, assigned user roles, and assigned privileges.