Tenable.sc/Nessus Data Export Guide
Summary: How to export data from Tenable.sc/Nessus for ingestion in Ivanti Neurons RBVM/ASOC/VULN KB.
Tenable Nessus Overview
Tenable® Nessus® is a widely deployed vulnerability scanner that can help detect malware and identify assets and asset configuration vulnerabilities.
Tenable Nessus Setup
Log into Nessus.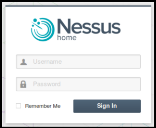 Click the name of the scan you want to export to view the scan results.

In the interface's upper-right hand corner, click the Export drop-down menu.

Click the first option, Nessus.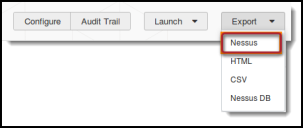 Save the file in a convenient location. It will save with a .nessus extension. This file can now be uploaded to Neurons RBVM/ASOC/VULN KB.