Veracode DAST Data Export Guide
Summary: How to export data from Veracode DAST for ingestion by Ivanti Neurons.
Veracode DAST Overview
A dynamic analysis security testing (DAST) tool, or a DAST test, is an application security solution that can help to find certain vulnerabilities in web applications while they are running in production.
A DAST test is also known as a black box test because it is performed without a view into the internal source code or application architecture–it essentially uses the same techniques that an attacker would use to find potential weaknesses.
Veracode DAST Setup
To export Veracode DAST data, log into the Veracode platform.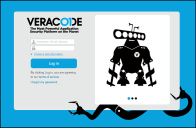 On the Security Platform Home screen, click Scan Results.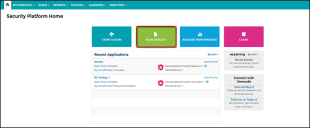 On the right side of the Applications page under the Results column, click the View option for the chosen scan.

Once the application scan results are displayed, select Download from the top menu.

Select Detailed XML Export (XML) from the Download Report window and click Download.

The file(s) are automatically downloaded in .xml format within a .zip file and can now be uploaded into Ivanti Neurons.