Editing an Application
Summary: How to edit an application in Ivanti Neurons RBVM/ASOC/VULN KB.
Users must have the IAM privilege Application Modify to edit an application.
To edit an application, navigate to the Manage > Applications page.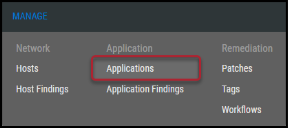 On the Applications page, select the application to edit by clicking the check box in the page's first column. You may choose only one application at a time for editing.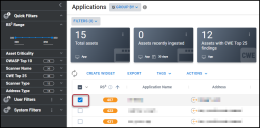 Click the Actions button.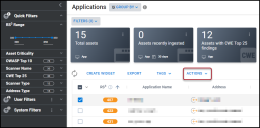 In the Actions drop-down menu, click Edit Application.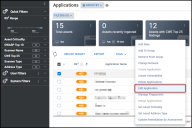 In the Edit Application window, modify the Application Name and Address as desired. Once complete, click Update.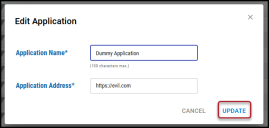 This action updates the application name and address in Ivanti Neurons.