Security Controls
Accessing Machine View
Machine View is accessed from the main menu by selecting View > Machines.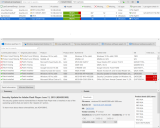 For information on using Machine View, see Navigating Machine View.
Machine View will be empty if you view it immediately after installing the program. This is because there is no machine information in the database to display.