The Self Service navigation bar
The navigation bar on the left of Self Service provides access to the different areas of Self Service that you have access to.
The shortcuts in each shortcut group appear when you hold the mouse over a group. The shortcut groups themselves can also be associated with a link.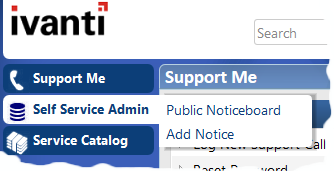 When you click a link that displays a document (such as a New Incident window), the navigation bar becomes narrower, displaying only the group icons, to provide more space for the window you are using.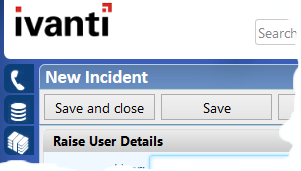 ---