If generating a one-time PIN for resetting the secure apps passcode is enabled
If you have configured Ivanti EPMM as described in What is the self-service user portal?, the device user sees the option Reset Secure Apps Passcode. This option is among the device management actions presented to the user for iOS and Android devices.
Figure 1. Reset secure apps passcode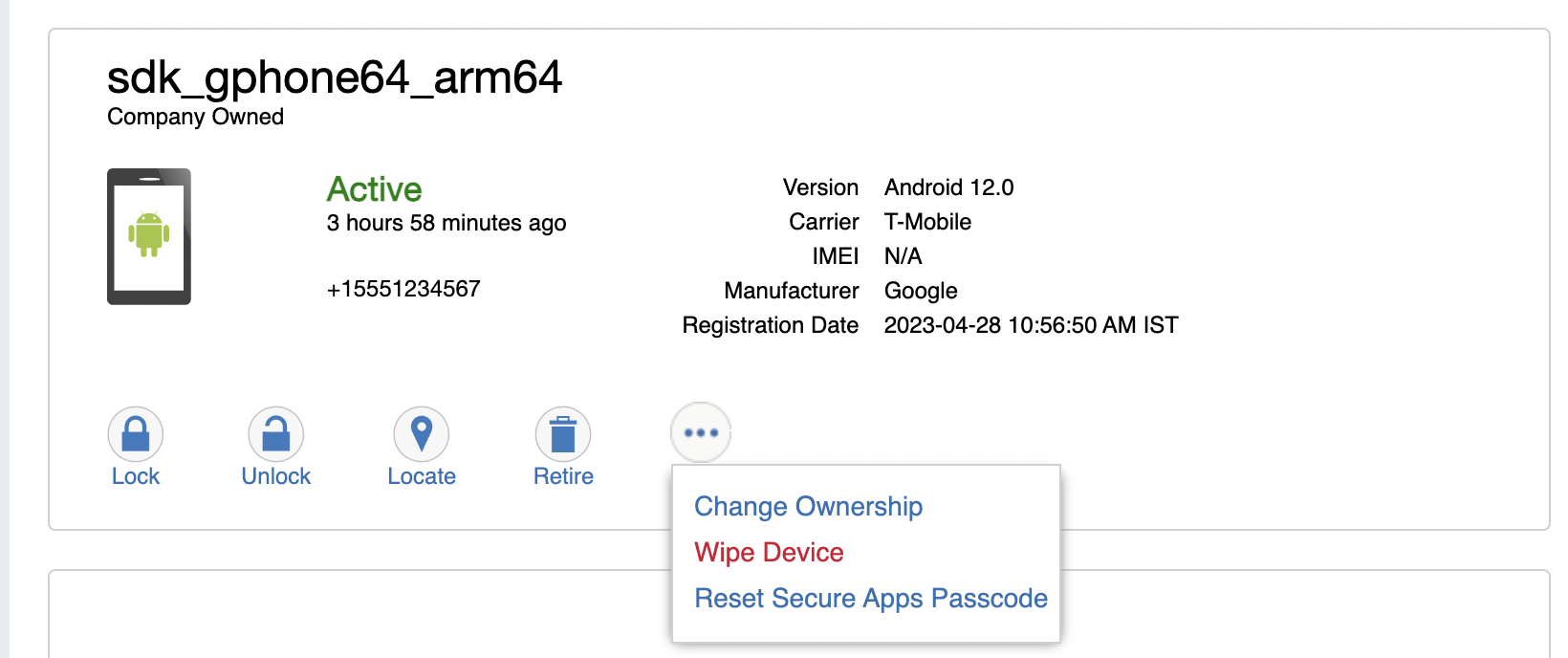 Procedure 
Select

Reset Secure Apps Passcode

.
In the next screen, select the button

Reset Secure Apps Passcode.

A dialog box displays containing the one-time PIN.
In Ivanti Mobile@Work on an iOS device, or in the Secure Apps Manager on an Android device, follow the instructions for resetting a forgotten secure apps passcode.
When prompted for user credentials, enter the user name and the one-time PIN.
Follow the instructions to create a new secure apps passcode.