Installing
Ivanti Secure Access Client

using Pulse Secure Application Launcher with Browser Extension

The following procedure describes the installation of the Chrome browser extension to install and launch the Ivanti Secure Access Client.

Browser extension is available on Microsoft Edge and Google Chrome. Ensure pop-up blocker is disabled on the browser.

Installing HC using PSAL with Browser Extension is supported from 22.3R1/9.1R17.
Log in to the server using the user name and password given by the administrator. If Pop-up is blocked allow it

Click Add to Chrome (Chrome) or Get (Edge). A warning displays. Confirm on Add Extension.
On installation, close the PSAL extension browser tab and go to the main Dashboard. Click Start against the client, a Browser Extension search window may display. The screen routes back to dashboard on detecting the installed browser extension.
Click Start, PSAL chrome extension will not use custom protocol this time. A search for PSAL continues. Click Download.

6. On downloading the PulseAppLauncher.msi file to the local system, open the installer. Click Run on Windows or Continue on Mac when you see the prompt.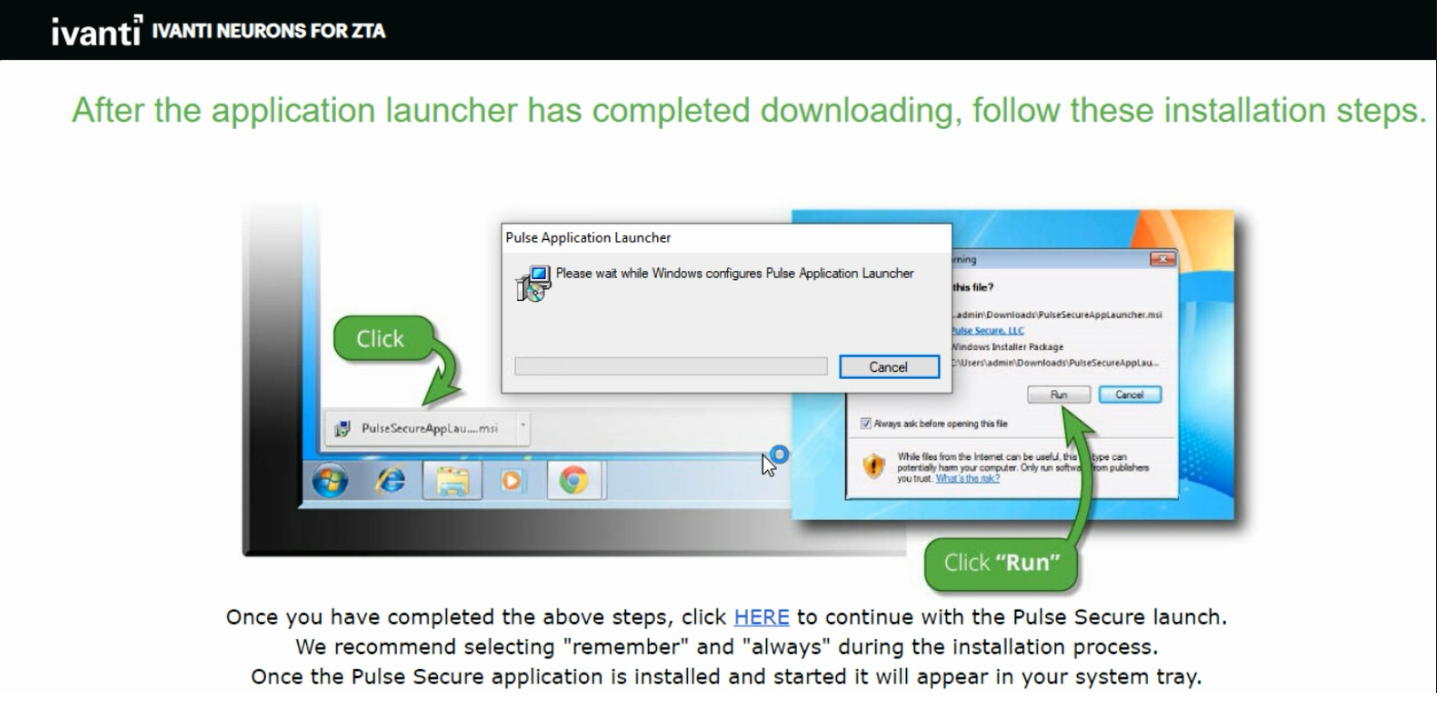 PSAL starts to install setup client module.

A setup control warning appears, click Yes to confirm the installation.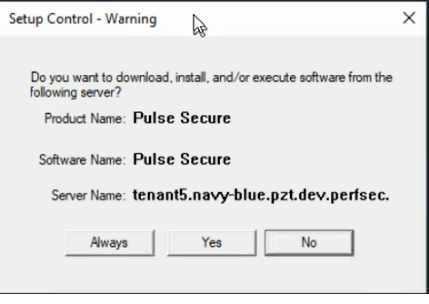 For the clients on JSAM, HOB, WTS, CTS, VDI,and Host Checker (HC) follow the same steps. Select and launch the required client.
By Default, browser installation opens the Ivanti Access Client in new UI for ZTA and other connection.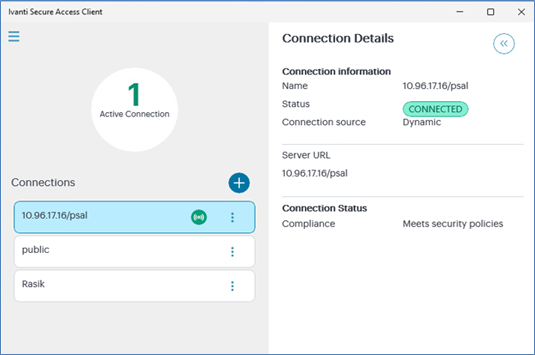 If required, you can switch to Classic mode by clicking on the icon on the top left corner.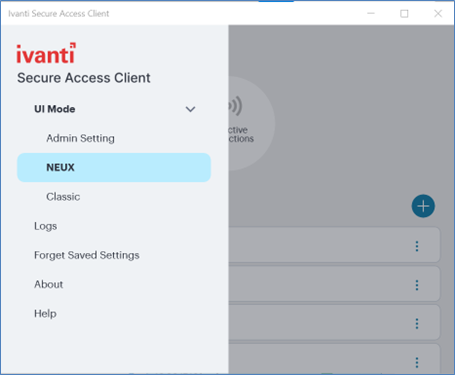 On user consent, UI switches to classic mode.