Exporting Tag Data as a CSV File
Summary: How to export tag information in a CSV file using the Collections Manager page in RiskSense.
Users can export tag information as a CSV file from the Collections Manager page. To export tag data, navigate to the Executive > Collections Manager page.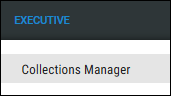 Select the tags to export by clicking the check box in the page's first column. You may select several tags at a time for export.

Click the Export button.

In the Export window, select CSV as the File Type.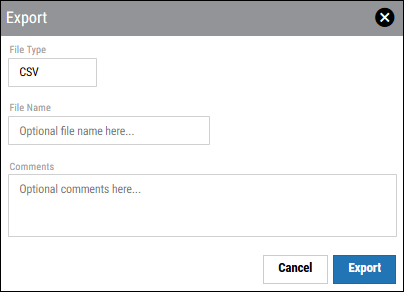 The following list describes the fields that appear in the Export window.
File Type: Select the download file type. For this option, only CSV is available.

File Name: Enter an optional name for the tag export file.

Comments: Additional comments regarding the export file. This field is optional.
Once the form is complete, click Export. Once the file is available for download, it will be available on the Admin (

) > Download Center page. To download this file, see Downloading a File from the Download Center.