Viewing the differences between versions
When you have more than one version of a CI, you may want to compare two versions of it, if, for example, you want to know what changes have been made.
To view the differences between versions:
On the

Versions

tab, select the versions that you want to compare.
To select more than one item in a list, hold down the Ctrl key and click further items.
On the

Actions

list, click

Compare Read Only Version

.
The relevant Configuration Item windows appear side by side.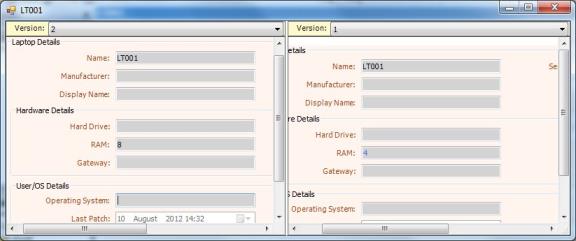 If required, you can compare all of the versions from here, by selecting the relevant version number in the Version list.
Click to close the window.
---