Human Resources: Leaver Process
The Leaver Process provides a basic mechanism for managing the termination of the employment of a member of staff at your organization.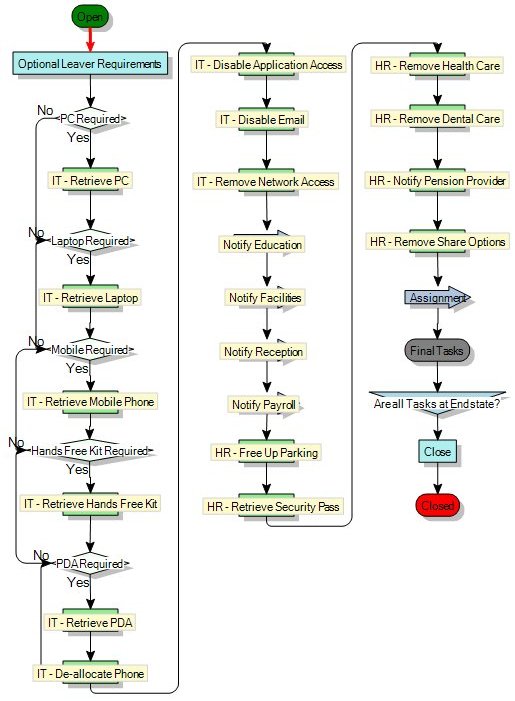 When you first log a Leaver Activity, you are asked to provide certain information about the leaver. Then, when you save the changes to this window, the Select Optional Requirements window appears automatically. This window enables you to specify which optional tasks will be created in the next part of the process in addition to the mandatory tasks.
When you save this window, all of the tasks required for the next part of the process, including the optional requirements that you specified above, are created.
For more information about the Activity Tasks, see Human Resources: Activity Tasks.
When all of these tasks are completed, the process can be closed.
Optional actions for each status:
Status

Optional actions

Open

Add Attachment

Final Tasks

Add Assignment
Add Attachment
Add Note
Add Task

Closed

None
---