Request Management: Request Triage
The Request Triage process provides a Request process that you can use as the start of all Request processes. It provides a standard window to enter the initial data, then when you save the Request it automatically reinitializes into the appropriate Request process depending on the service selected.
You will receive an error if the requested service has no lifecycle associated with it.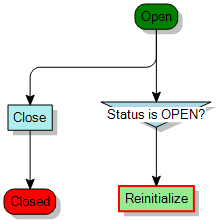 There are no Optional actions for this process.
---