Incident Management: Incident
This topic applies to systems using a Service Desk or Universal license only.
The Incident process is a simple process for handling support issues. You can either close Incidents directly, or resolve and then close them separately as a two-step procedure. If needed, you can return resolved or closed Incidents to the Open status.
The Assign To Me action enables an analyst to assign the Incident to themselves and their current group with a single mouse-click.
You cannot resolve or close an Incident if there are any Tasks that have not been completed.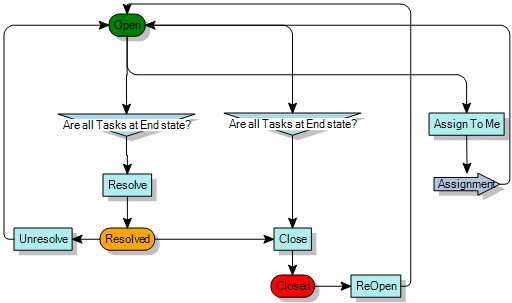 Optional actions for each status:
Status

Optional actions

Open

Add Assignment
Add Attachment
Add Change
Add Child Incident
Add Linked Knowledge
Add Note
Add Parent Incident
Add Problem
Add Reminder
Add Task
Create Change
Create Child Incident
Create Problem
Detach Change
Detach Child Incident
Detach Linked Knowledge
Detach Problem
Start Clock
Stop Clock

Resolved

Add Attachment

Closed

None
The actions that create linked processes (for example, Create Change) will be available at runtime only if the linked process that is specified has been activated.
---