Deploying One or More Patches to a Machine
1.In the middle pane of Scan View or Machine View, select the patches that you would like to deploy to the selected machine.
Multiple patches can be selected by holding down the CTRL key while selecting patches. A contiguous group of patches can be selected by holding down the SHIFT key while selecting the starting and ending patch in the list.
2.Right-click one of the patches that are to be deployed and select Deploy > Selected Patches from the shortcut menu.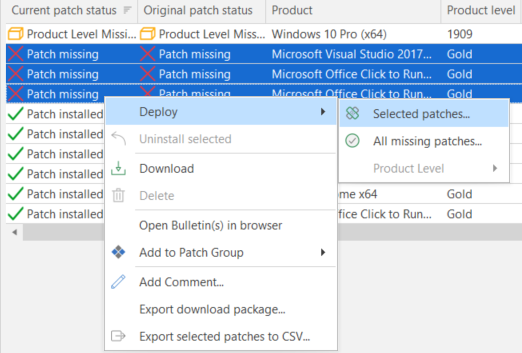 This will launch the Deployment Configuration dialog.
If default credentials are not currently assigned the Default Credentials dialog is displayed. If you choose not to assign default credentials by clicking Cancel, then the deployment may fail for any machine that does not contain assigned credentials.